Wedding wishes or marriage quotes, poems well used on wedding day for your money gifts. Here there is a compilation of wishing well poems for your big day to ask your guests cold cash instead of traditional wedding presents.
WISHING WELL: WORDING 1
You are probably thinking a
Present you'll need to bring,
But just your presence 
Will mean everything.
In each other we have all
We'll ever require,
But if you insist, there is a little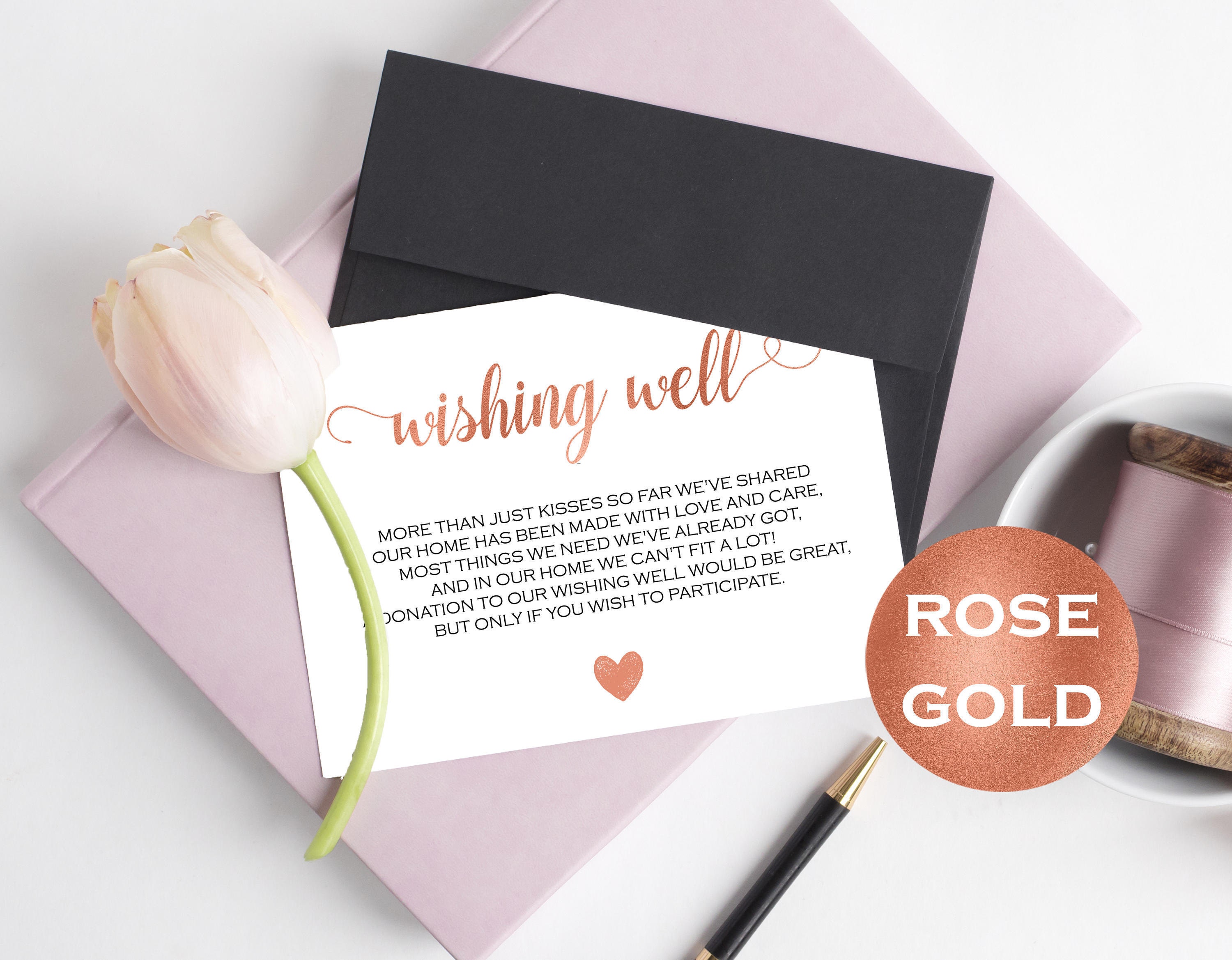 Something to which we aspire.
With special travel plans 
To follow our day,
A small gift of currency
Would help us on our way.
No need to go overboard
Or rob a bank
Whatever your gift, it will be
Received with thanks.
WISHING WELL POEMS: 2
If you were thinking of giving a gift, to help us on our way.
A gift of cash towards our house, would really make our day.
However, if you prefer to purchase a gift, feel free to surprise us in your own way. 
Wishing Well - Wording 3 
We know choosing gifts con be such a pain
There Is always the worry of buying the some 
Our home hos been filled with love end core
And is now full to the brim with no room to spore
So Should you wlsh to give a gift to help us on our way 
A gift of money would really make our day
So please don't be offended by this request
The most Important thins is having you as our guest!
Wishing Well - Wording 4
Soon you will hear our wedding bell,
As friends and family wish us well. 
Our household thoughts ore not brand new.
We hove twice the things we need for two.
Since we hove our shore of dishes and bedding, 
We're having instead a wishing well wedding.
But more Important we ask of you.
Your prayers of love and blessings tool